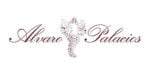 Alvaro Palacios is a wine producer most famous for its Garnacha-based wines from Priorat. Established in 1990 by Alvaro Palacios himself, the winery has been forefront of Priorat's rise to fame as one of Spain's most prestigious wine regions.
Palacios grew up in Rioja where his family makes wines under the Palacios Remondo name. After spending time working at Petrus in Pomerol, he bought his own vineyard in the then-obscure region of Priorat, where the steep, slate-based hillsides covered in gnarled bushvines had been forgotten about in the second half of the 20th Century.
Palacios soon grew his estate and now owns several vineyards in the area, which make a range of single-vineyard and blended wines. L'Ermita, the most famous of these, produces a varietal Garnacha wine of the same name that has become one of Spain's most collectable wines, often considered in the same league as Dominio de Pingus or Vega Sicilia.
Elsewhere in the Alvaros Palacios portfolio, Garnacha is predominant but is often supplemented by Cariñena, Syrah and Cabernet Sauvignon. The Finca Dofí wine comes from a single vineyard, whereas Gratallops, Les Terrasses and Camins del Priorat are all blended from multiple vineyards within Priorat.
Not content to just be a pioneer in Priorat, Alvaro Palacios has also focused his attention on the region of Bierzo, in northeastern Spain. Here, he makes wines with his nephew under the Descendientes de J. Palacios label.