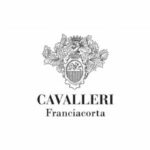 We own 42 hectares of hillside land and we do not wish to buy or rent more.With this dimension we know every plot; its exposition, strong points and criticality, to the point were we can draft and intervene on the single plants; always knowing that the best wines are born in the vineyard.
Many of the revolutionaries and enticing theories by Steiner have seduced us, but the practical applications of biodynamics even more so. The relevance of the soil's vitality conceived as a living organism.
Humus' role and, if necessary, the ability to produce it, so the resulting balanced ecosystem can conserve and support the virtuous and vitals elements of the soil and the environment.
We have learned to make wine guided by intuition and experience, supported by our taste, but our work can only charm and enthrall us through the appealing concreteness of everything we are able to do with our hands. We have no doubts: the road uniting organicism with biodynamic principles is the right one to be traveled to produce a wine capable of describing our land, our vineyards and our history. What we are.