Unveiling the Enchanting Elixir: Prunotto Barbaresco DOCG 2015
Indulge your senses in a sublime journey through the vineyards of Piedmont as we unravel the exquisite tale of Prunotto Barbaresco DOCG 2015. This captivating masterpiece, meticulously crafted by the skilled hands of Wine Maven's artisans, embodies the essence of Italian winemaking prowess. Prepare to embark on a sensorial adventure as we explore the garnet-red elixir that reveals a world of enchantment, complexity, and unparalleled flavor. With each sip, Prunotto Barbaresco beckons you into its captivating embrace, immersing you in a symphony of aromas, velvety textures, and a symphony of flavors.
The Symphony Begins: Aroma and Complexity
A Dazzling Tapestry of Aromas
Prunotto Barbaresco, with its profound allure, seduces your olfactory senses from the moment it graces your glass. The enticing garnet hue, an alluring prelude to the opulence within, captures your attention. As you bring the glass to your nose, a harmonious symphony of red fruits and spices wafts delicately, enveloping your senses in a dance of intoxicating aromas. Picture the vibrant notes of ripe cherries, tantalizing raspberries, and succulent plums intertwining with delicate hints of aromatic spices like cinnamon and nutmeg. This artful blend of scents creates a kaleidoscope of sensations, setting the stage for an extraordinary tasting experience.
Complexity Unveiled: The Vinous Tapestry
Like an intricately woven tapestry, Prunotto Barbaresco reveals layers of complexity that intrigue even the most discerning palate. With each sip, the wine showcases its full-bodied character, embracing your taste buds with a velvety texture that is both indulgent and refined. The interplay of flavors dances upon your palate, revealing nuances of red fruit that mingle harmoniously with the spices detected in its enchanting aroma. Prunotto Barbaresco DOCG 2015 embodies the epitome of balance, with its elegant tannins lending structure and depth to the wine, while preserving its remarkable finesse.
A Symphony Unleashed: Palate and Finish
A Symphony of Flavors: Fullness and Velvetiness
Prepare to be captivated as Prunotto Barbaresco unveils its symphony of flavors, weaving an unforgettable tale on your palate. The wine's fullness is a testament to the mastery of the winemakers, delivering a rich and satisfying experience. Indulge in the luscious taste of succulent red fruits that burst with vitality, accompanied by a delightful interplay of spices that adds a captivating twist. Prunotto Barbaresco embraces your palate with a velvety texture that glides effortlessly, evoking a sense of luxury and refinement. Each sip is a testament to the artistry behind this extraordinary wine.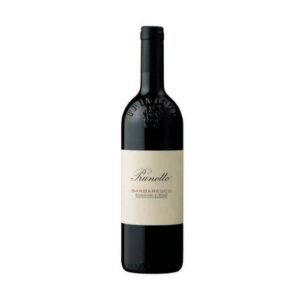 A Grand Finale: Longevity and Aftertaste
The symphony that is Prunotto Barbaresco doesn't end with the last sip; it lingers on, leaving an indelible mark. The wine's long and impressive finish is a testament to its exceptional quality and craftsmanship. As the flavors gracefully recede, a lingering aftertaste takes center stage, inviting contemplation and reflection. Prunotto Barbaresco's afterglow is a delightful reminder of the journey you've just undertaken, a fond farewell that leaves you yearning for another encounter with its magical allure.
Prunotto Barbaresco DOCG 2015: A Timeless Elixir of Enchantment
In the heart of Italy's Piedmont region, Prunotto Barbaresco DOCG 2015 stands as a testament to the artistry and passion of Wine Maven's masterful artisans. This exceptional wine captivates both connoisseurs and novices alike, offering an enchanting sensory experience that transcends the ordinary. From its captivating aroma that intertwines red fruit and spices to its velvety texture that embraces the palate, every sip is a celebration of craftsmanship and dedication.
With each encounter, Prunotto Barbaresco reveals new facets of its personality, weaving a symphony of flavors that harmonize with grace and elegance. The wine's long finish and lingering aftertaste invite you to savor the moment, creating memories that endure. Prunotto Barbaresco DOCG 2015 is more than a bottle of wine; it is an invitation to embark on a journey of indulgence, where the boundaries of time fade away and the senses reign supreme. Allow this enchanting elixir to transport you to the vineyards of Piedmont, where the true magic of Italian winemaking unfolds.