Prunotto Barolo DOCG 2018: The Epitome of Elegance and Flavor
Welcome to the world of exquisite Italian wines, where the Prunotto Barolo DOCG 2018 reigns supreme. Prepare to embark on a sensory journey that will captivate your palate and awaken your senses. Crafted with meticulous care and using traditional winemaking techniques, Prunotto Barolo is a true masterpiece that showcases the rich heritage and unparalleled quality of the Barolo region. Join us as we delve into the depths of this exceptional wine, exploring its mesmerizing characteristics and discovering why it stands as a beacon of excellence in the world of fine wines.
Unveiling the Prunotto Barolo DOCG 2018
A Symphony of Flavors and Aromas
In the glass, the Prunotto Barolo DOCG 2018 unveils a mesmerizing garnet red hue, reminiscent of the breathtaking sunsets over the rolling hills of Piedmont. As you lift the glass to your nose, a symphony of aromas dances delicately, enchanting your senses. The essence of vibrant violets fills the air, intertwining with the seductive allure of luscious berry fruits. Each inhalation is an invitation to explore the depths of this extraordinary wine.
Embracing the Velvety Elixir
As the first sip caresses your lips, the Prunotto Barolo DOCG 2018 reveals its full-bodied nature, showcasing a velvety texture that gracefully coats your palate. The flavors unfold with a harmonious balance, painting a portrait of elegance and refinement. Dark cherries, plump raspberries, and succulent blackberries converge, creating a tapestry of fruity indulgence. Every sip is a celebration of the senses, leaving you craving for more.
An Ideal Companion
Prunotto Barolo DOCG 2018 proves to be an ideal match for those seeking a wine that can elevate their dining experience. Its robust structure and well-defined body make it a natural partner for meat and game dishes, infusing them with an added layer of depth and complexity. Picture a succulent roasted prime rib, delicately seasoned with aromatic herbs, accompanied by the velvety embrace of Prunotto Barolo. The marriage of flavors is an orchestration of perfection.
The Perfect Union: Wine and Cheese
If you appreciate the art of pairing wine with cheese, Prunotto Barolo DOCG 2018 will enchant your taste buds. Imagine a platter adorned with an array of artisanal cheeses, ranging from creamy Camembert to tangy Roquefort. With each bite, the wine intermingles with the cheese, creating a delightful synergy of flavors that will transport you to the rustic landscapes of Italy.
The Legacy of Prunotto Barolo DOCG 2018
A Heritage of Excellence
Prunotto, a name synonymous with excellence, has been crafting exceptional wines since its inception in 1922. Steeped in tradition and guided by a relentless pursuit of perfection, the winemakers at Prunotto have preserved the legacy of the Barolo region, capturing the essence of its terroir in every bottle. With Prunotto Barolo DOCG 2018, they continue to honor the winemaking heritage while embracing innovation, ensuring that each sip tells a story of passion, dedication, and unparalleled craftsmanship.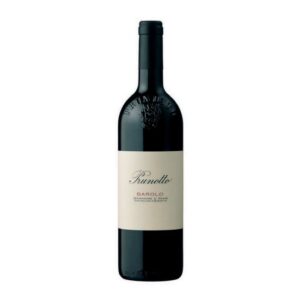 Elevate Your Moments
Prunotto Barolo DOCG 2018 transcends the boundaries of ordinary wine, transforming any occasion into a momentous celebration. Whether it's an intimate gathering with loved ones, a festive feast, or an evening of contemplation, this wine imbues every moment with a touch of grandeur. Raise your glass, clink it with those who matter most, and allow Prunotto Barolo to weave its magic, turning ordinary moments into extraordinary memories.
Prunotto Barolo DOCG 2018: A Symphony of Elegance
In the world of fine wines, Prunotto Barolo DOCG 2018 stands tall as an embodiment of elegance, flavor, and the rich tapestry of Italian winemaking. With its captivating aromas, velvety texture, and perfectly balanced flavors, this wine invites you to indulge in the beauty and sophistication it has to offer. Whether you savor it with a delectable dish or share it in the company of cherished friends, Prunotto Barolo DOCG 2018 promises an experience that transcends the ordinary. Embrace this symphony of elegance, and let Prunotto Barolo transport you to the enchanting landscapes of the Barolo region, where wine and artistry intertwine.