[vc_row][vc_column width="1/2″][vc_column_text woodmart_inline="no" text_larger="no"]
Discover the Sparkling Elegance of Fontalpino Spumunte Metodo Classico Brut 750ml
Are you ready to indulge in a delightful sparkling experience that encapsulates the passion and expertise of our esteemed oenologist, Gioia? Look no further than Fontalpino Spumunte Metodo Classico Brut 750ml, an exceptional product that showcases Gioia's profound love for bubbles. With its captivating aromas, enticing flavors, and refined character, this sparkling wine is a true testament to the art of winemaking. Join us on a journey as we explore the intricate details and exquisite qualities of Fontalpino Spumunte Metodo Classico Brut 750ml.
The Enchanting Bouquet of Bubbles
A Symphony for Your Senses: The Aromas of Fontalpino Spumunte Metodo
Fontalpino Spumunte Metodo Classico Brut 750ml unveils a symphony of scintillating aromas that beckon you to immerse yourself in its world of elegance. As you uncork the bottle, delicate notes of freshly baked bread and the alluring scent of buttery crust gracefully dance their way to your nose, instantly capturing your attention. These enchanting aromas are complemented by vibrant fruity tones, with peach and apple taking center stage. The harmonious blend of bread, butter, and fruit creates an olfactory experience that is simply irresistible.
A Captivating Dance of Bubbles
Mesmerizing Perlage: The Delightful Effervescence of Fontalpino Spumunte Metodo
Fontalpino Spumunte Metodo Classico Brut 750ml tantalizes your taste buds with a captivating dance of bubbles. The perlage, characterized by its subtle and refined nature, adorns your glass with a mesmerizing effervescence. With each sip, the delicate bubbles gracefully caress your palate, creating a symphony of sensations that is both persuasive and clean. The texture is velvety smooth, elevating your sparkling wine experience to new heights of refinement and indulgence.
The Epitome of Excellence
Impeccable Craftsmanship: Fontalpino Spumunte Metodo's Traditional Method
At the heart of Fontalpino Spumunte Metodo Classico Brut 750ml lies the essence of impeccable craftsmanship. Crafted using the traditional method, this sparkling wine undergoes a meticulous process that showcases the dedication and artistry of our winemakers. The grapes used in the creation of this exceptional blend are exclusively Chardonnay, known for its elegance and versatility. With a precisely controlled alcohol by volume (ABV) of 13.5%, Fontalpino Spumunte Metodo captures the perfect balance between structure and finesse, ensuring a wine that is both harmonious and delightful.[/vc_column_text][/vc_column][vc_column width="1/2″][vc_column_text woodmart_inline="no" text_larger="no"]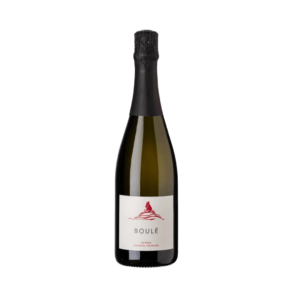 A Toast to Unforgettable Moments
Indulge in Unforgettable Celebrations with Fontalpino Spumunte Metodo
Fontalpino Spumunte Metodo Classico Brut 750ml sets the stage for unforgettable moments and joyful celebrations. Picture yourself surrounded by loved ones, toasting to life's special occasions with a glass of this exquisite sparkling wine. Whether it's a milestone birthday, an anniversary, or simply an evening of revelry, Fontalpino Spumunte Metodo adds a touch of elegance and sophistication to every gathering. Let the enchanting bubbles and delightful flavors create lasting memories that will be cherished for years to come.
Elevate Your Sparkling Experience with Fontalpino Spumunte Metodo Classico Brut
Fontalpino Spumunte Metodo Classico Brut 750ml is a testament to the passion, expertise, and dedication that goes into every bottle. From the alluring aromas that greet your senses to the refined perlage that dances on your palate, this sparkling wine offers an exceptional experience that is second to none. Whether you're celebrating a special occasion or simply seeking a moment of indulgence, Fontalpino Spumunte Metodo is the perfect companion. Elevate your sparkling wine experience with Fontalpino Spumunte Metodo Classico Brut 750ml and embark on a journey of elegance and delight.[/vc_column_text][/vc_column][/vc_row]