Discover the Enchanting Elegance of Mosnel Franciacorta Rosé 750ml
Prepare to embark on a delightful journey into the world of exquisite Italian wines with the captivating Mosnel Franciacorta Rosé. This remarkable creation is a true testament to the artistry and dedication of the renowned Wine Maven. With its enchanting gold-edged, powder-pink hue and a symphony of tantalizing flavors, Mosnel Franciacorta Rosé 750ml is a masterful blend that will captivate your senses and elevate your wine-drinking experience to new heights.
Unveiling a Harmonious Bouquet
A Symphony of Aromas that Captivate
As you indulge in the allure of Mosnel Franciacorta Rosé, the first thing that enchants your olfactory senses is the delicate fragrance of fresh-picked redcurrants and cherries. These vibrant notes gracefully evolve, revealing the irresistible essence of ultra-crisp apricot and wild strawberry, mingling with the delicate scent of peony petals and blood oranges. Just beneath the surface, a subtle vein of fresh almond and cotton candy adds a touch of whimsy to the aromatic symphony.
A Palate of Opulence and Energy
Embrace the Exhilarating Flavors
Mosnel Franciacorta Rosé 750ml invites you to savor its generous and inviting nature. From the very first sip, your taste buds are greeted with a warmth that envelops your palate. The wine bursts forth with energy-laden impressions of succulent, fresh-picked pomegranate and red apple, creating a lively and complex flavor profile. The delicate interplay between the Pinot Nero, Chardonnay, and Pinot Bianco grapes results in a captivating dance of flavors that is both vibrant and harmonious.
A Tale of Grapes and Craftsmanship
The Essence of Excellence
The Mosnel Franciacorta Rosé 750ml is skillfully crafted from a meticulous selection of grapes, blending 40% Pinot Nero, 40% Chardonnay, and 20% Pinot Bianco. Each varietal brings its own unique characteristics to the final composition, creating a wine of exceptional depth and complexity. This masterful blend is a testament to the expertise and passion of the winemakers at Mosnel, who have perfected their craft over generations.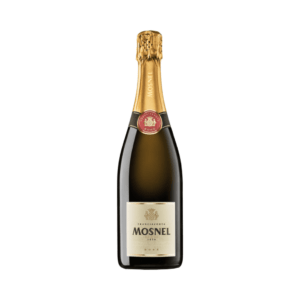 The Perfect Companion
Elevate Every Occasion
Mosnel Franciacorta Rosé 750ml is the perfect companion for any memorable occasion. Whether you are celebrating a special milestone or enjoying an intimate gathering with loved ones, this exquisite wine adds a touch of elegance to every moment. Its vibrant character and luxurious flavors make it an ideal choice for pairing with a wide range of dishes, from delicate seafood to creamy risottos or even a decadent dessert. With its refined and enchanting personality, Mosnel Franciacorta Rosé elevates every dining experience to a realm of extraordinary pleasure.
A Celebration of Distinction
Indulge in the Essence of Excellence
Mosnel Franciacorta Rosé 750ml is a celebration of artistry, craftsmanship, and the sheer pleasure of savoring a remarkable Italian wine. Its captivating aromas, energetic flavors, and enchanting hue combine to create a truly unforgettable experience. With each sip, you embark on a sensory journey that reveals the passion and dedication poured into its creation. Mosnel Franciacorta Rosé 750ml is not just a wine; it is an invitation to indulge in the essence of excellence and revel in the world of unparalleled refinement.