Original article: 1firstasia.com
Wine has long been the story about men. What is wine to women? If wine is men's lover, then it is definitely women's confidant. We are honored to introduce two outstanding beauties from the Hong Kong's wine industry: Bernice Liu and Rebecca Leung.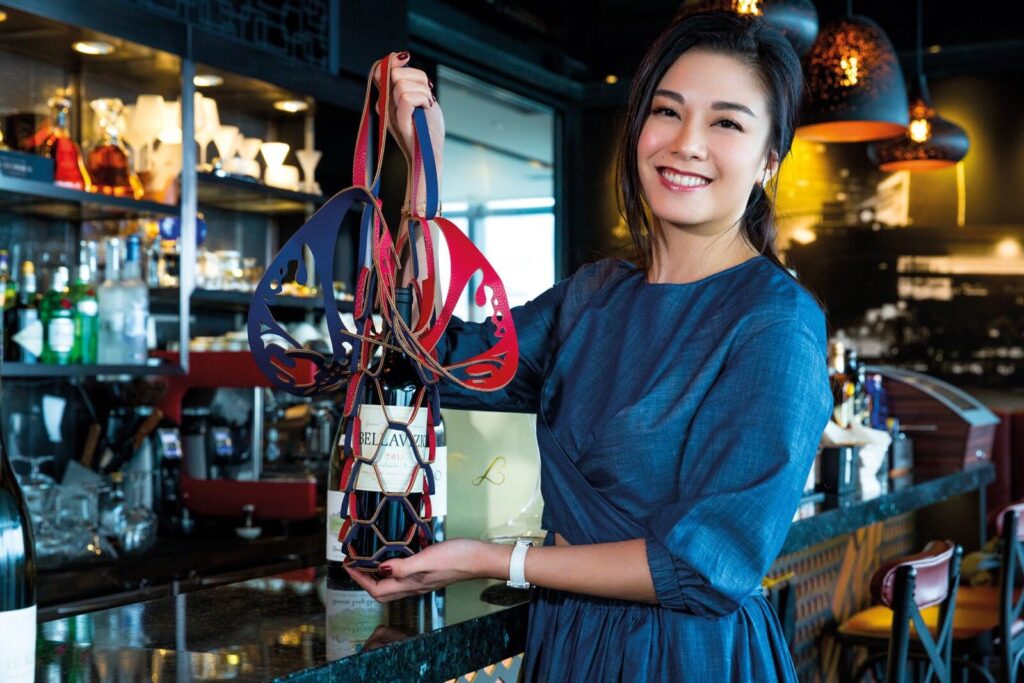 F=FIRST Magazine B=Bernice Liu R=Rebecca Leung
F: What are the advantages of drinking from the perspective of female?
R: Wine can help break the ice. It creates a better chatting atmosphere, especially for girls. Even a discussion about pronunciations of the wines' names can consume a whole day!
B: Studies have found that moderate drinking is good for skin. What's more, conversations like food and wine pairing and even the label on a wine bottle are interesting topics over dinner. Actually, the information on the labels contain interesting stories. The designs of the labels are sometimes painted by famous artists.
F: What are your favorite grape varieties?
B: The wine that I fell in love was Merlot because it has a gentle taste. There are many varieties of Merlot but I prefer those with a more sophisticated taste from older vines. I was sadly not born to drink champagne because my pallet is sensitive to the bubbles. However, after a lot of practice, I can drink the less acidic vintage champagnes with fewer bubbles.
R: I have a general love for many varieties, Pinot Noir is the wine I've drunk mostly because it has a uniquely soft tannin and an elegant taste, and is well-balanced.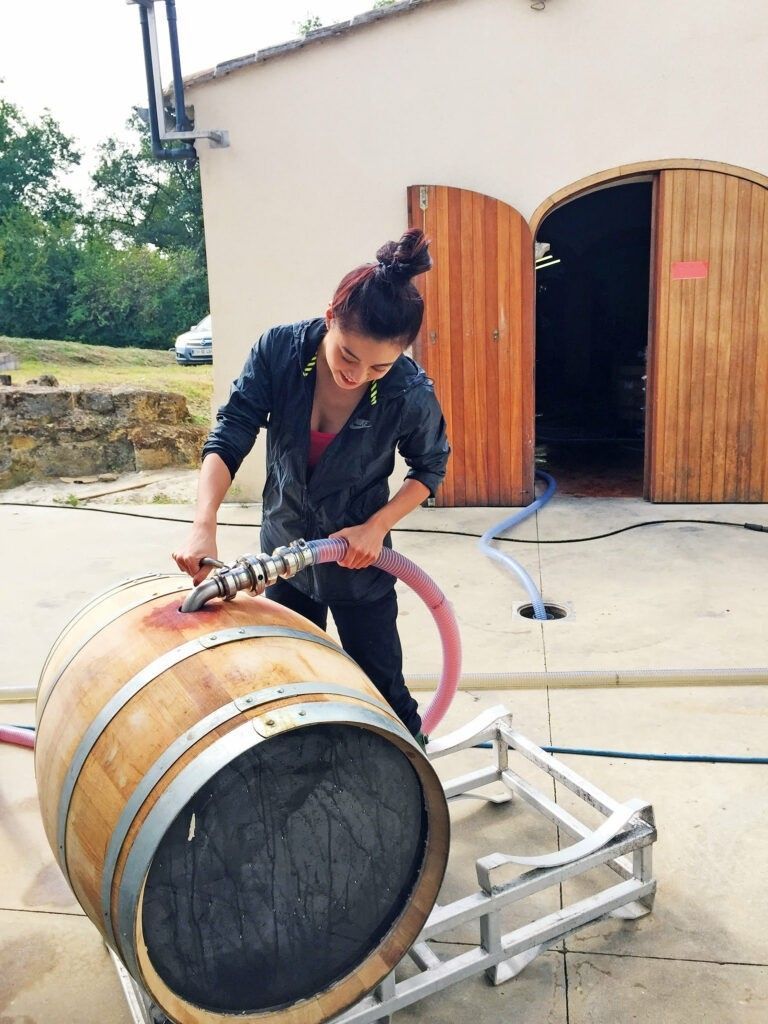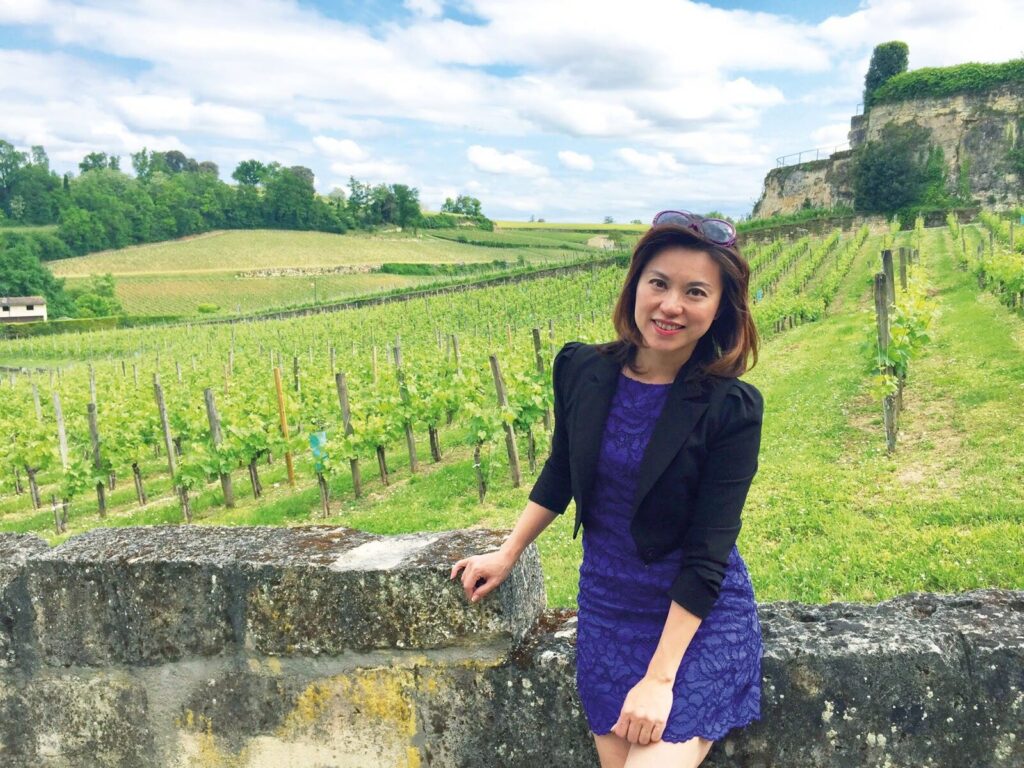 F: If a man has a good taste for wine, will you have a better impression of him? How would you compare men with wines?
B: There're two types of men that know wines. Some invest in them while the others enjoy them. I'd be very glad if a gentleman buys my favorite wine when inviting me for dinner. Of course, I'd also appreciate if he brings wine of my brand! I think attractive men resemble any types of wine, but they should have distinctive characteristics.
R: Men with taste in wines will leave me with a good impression. I'd go for a man who knows nothing about wine and is open to learning than a chauvinist who doesn't allow a woman to have an opinion. Worse yet is one who pretends to be an expert yet knows nil. I think Nebbiolo from Barolo is masculine as it's strong in taste and has a high tannin. And same as a man it also needs time to mature.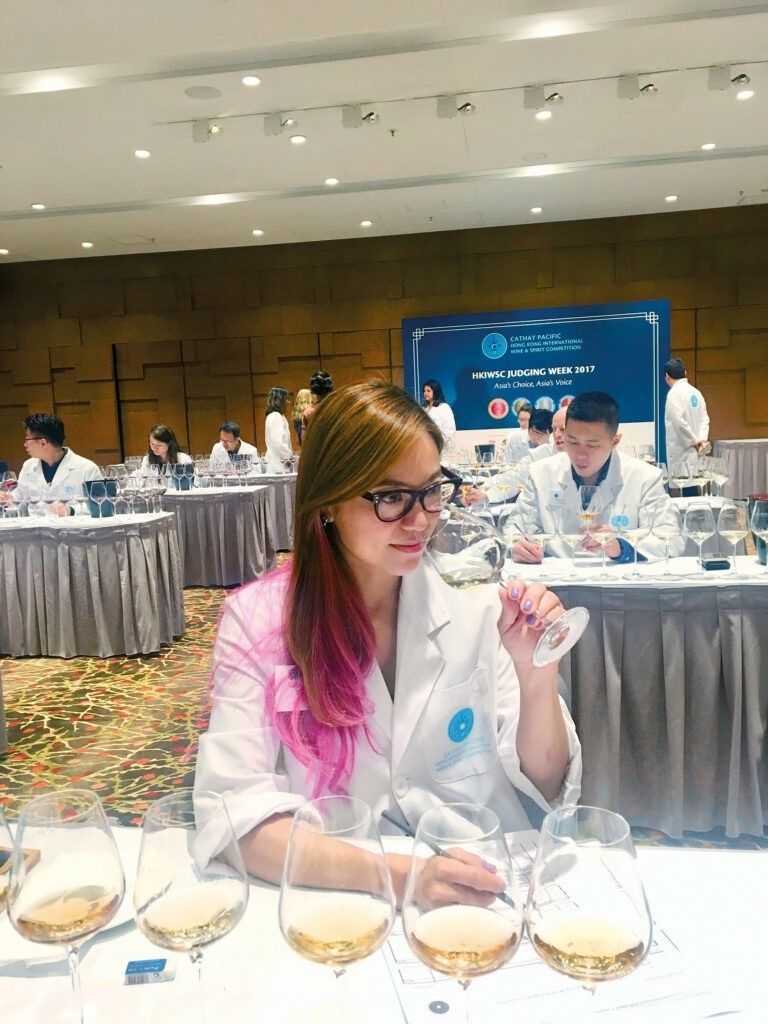 F: Your deepest memory about wine?
B: It is definitely my first time to Bordeaux. It was a surprise trip arranged by a senior in wine-tasting. I was picked up from the airport to Chateau Pétrus in Bordeaux! I met the winemaker and the owner and took many photos on that fantastic day!
R: Mine would be when I was harvesting grapes in another country. After I arrived at the airport, I was told that my dad had passed away. I thought about whether I should come back home immediately but I decided to finish the work first. Sometimes I ask myself if that decision was unfilial. But I spent most of the time with him when he was alive. And I think he would be proud of what I am doing now since he also loved learning new things.
F: Do you have any advice for beginners?
B: The orthodox choice to start with is French wine. Bordeaux has a well-developed and rigid wine-making system. Beginners can start with wine-making methods before learning about other wines worldwide.
R: May I advertise for myself and welcome you to my table wine class. Well, for beginners who take wine tours offered by different chateaus. Taking wines at the spot then obtaining knowledge from the internet is the most efficient way to learn wine-tasting.
B: We should drink moderately. Many people think that if the face turns red after having wine is a good sign of absorbing the alcohol, but it's not true!
R: Yes, people that lack the enzymes to digest alcohol blush after drinking. One student asked if it's good to blush or turn pale after drinking. I would say neither is good. It's better to just have adequate amount of wine.