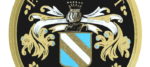 The Lallement's family has been established for 4 generations on the slopes of Chamery, one of the best vintages of the Champagne region. Ideally located between Reims and Epernay, he owns 7 ha of vineyard, lying on the mountain of Reims, in 3 different villages. Chamery has clay's soil on top and a chalk layers underground. Sermiers's village enjoys a clay soil and Ecueil's village is mainly sandy soil. These Both villages are close to Chamery.
Mr Lallement is the third RM generation and his 14 years old daughter is strongly introduced to the resumption of field. He produces about 50.000 bottles a year with mostly brut.In our cellar we store 250,000 bottles, or 5 years of aging to have the best quality. Mr Lallement subcontracts the disgorging and bottling to a service company which is coming to his estate. He is using as well a facility for pressing and fermentation vats which ownership is shared with other Chamery's winegrowers.
Mr Lallement has developed an oenotourism business since 1996. He has invested in a small train with which you can leave from the caveau in Chamery, for an unusual commented train ride on the touristic road, throughout the vineyards, for people from every horizon. He makes discovering the work of winegrowers, their know-how, and the village of Chamery. Then the people can enjoy a Champagne tasting and a lunch in a nice room. The tasting takes place in the basement of his great father.