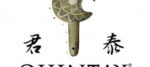 Viña Quintay is located in the Casablanca Valley, a coastal plain off the Santiago-Valparaiso highway in Chile's 5th Region. This valley has been internationally considered as the best in Chile for the production of white wines.
The winemaking history of Casablanca Valley dates back to the early 1980´s thanks to the area's climatic characteristics much influenced by breezes from the Pacific and soils suitable for growing grapes. Slowly but surely, it has become one of Chile's favourite valleys for wine-industry projects.
Each Viña Quintay wine has its own identity and personality which make it original and different. Discover here our Quintay Q and Clava lines in all their varieties, with respective tasting notes.
"Wines with Identity" best explains the concept of the Quintay Q range, where the wines are made to reflect the unique characteristics of their particular vineyard sites. Our winemaking approach is non-interventional, allowing the wine to take its own path. The Q range offers an incredibly interesting wine tasting experience where, due to the nature of producing wines from exclusive plots of land, the Q range of wines are available in only very limited quantities.