Unveiling the Elegance: Discover the Enchanting 'Secret de Leoube'
Welcome to Wine Maven, where we invite you to embark on a journey of taste and sophistication. Today, we present to you a hidden gem, a wine that encapsulates the essence of Provence and delights even the most discerning palates. Introducing the captivating 'Secret de Leoube' – a dry rosé wine that effortlessly enchants with its pale hue and delicate aromas, leaving an indelible impression on your senses.
The Sublime Sensation of 'Secret de Leoube'
A Tapestry of Flavors and Aromas
As you uncork the bottle of 'Secret de Leoube,' you will be greeted by an enticing bouquet that dances delicately in the air. The wine reveals its distinctly pale complexion, an alluring prelude to the symphony of flavors awaiting your palate. Pear aromas delicately waft through the air, enticing you to take your first sip, setting the stage for an unforgettable experience.
A Provençal Origin: Where Elegance Meets Exotica
Born amidst the idyllic vineyards of Provence, 'Secret de Leoube' embodies the essence of its birthplace. Crafted from carefully selected grapes with lower yields, this rosé wine showcases a delicate scent that speaks volumes about its heritage. While cool and composed, it harbors whispers of slightly more exotic aromas that add intrigue to each sip. Fragrant herbs, notes of fennel, and a subtle touch of aniseed weave seamlessly together, revealing a wine that is both graceful and enticing.
Texture and Persistence: The Artistry of 'Secret de Leoube'
Prepare to be captivated by the texture and sensation that unfold upon your palate. Thanks to the inclusion of Cabernet Sauvignon, 'Secret de Leoube' boasts a finely textured profile that caresses your taste buds. Each sip reveals a symphony of flavors that persistently lingers, as if eager to prolong the moment. The wine's warmth embraces you, all while maintaining a perfect balance that never veers into overpowering territory. Its true masterpiece lies in the ability to create a sense of effortless elegance.
A Dry and Exhilarating Finish
Above all else, 'Secret de Leoube' boasts a refreshing character, accompanied by a hint of white pepper that delicately counterbalances the fruit-forward nature of the wine. This interplay between the freshness and the fruit leads to a dry, mouthwatering finish that leaves you yearning for more. With each sip, you unveil yet another layer of complexity, and the wine invites you to dive deeper into its enigmatic world.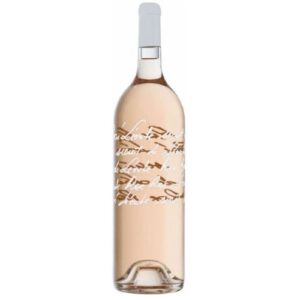 Unveiling the Magic
Embrace the Mystery: Experience 'Secret de Leoube'
In the realm of wines, 'Secret de Leoube' stands tall as an ambassador of elegance and sophistication. Its remarkable journey from vine to bottle unveils a world of flavors and scents that capture the essence of Provence. Delicate, textured, and persistently pleasing, this dry rosé wine showcases the artistry and dedication of the winemakers who crafted it.
So, why not embark on your own journey? Uncork a bottle of 'Secret de Leoube,' and allow yourself to be transported to the sun-kissed landscapes of Provence, where each sip unveils a secret, a moment of pure delight. Experience the enchantment, savor the elegance, and revel in the allure of 'Secret de Leoube' – a wine that will forever remain etched in your memory.