Unveiling the Elegance of Tasya's Reserve Chardonnay 2019
Discover the Exquisite Blend of Artistry and Flavor
Welcome to the world of Tasya's Reserve Chardonnay 2019, a captivating wine that beautifully combines the richness of ripe fruits with a delicate touch of oak. In this product description, we will delve into the intricate details that make this wine a true masterpiece. From its distinguished awards to the delightful tasting notes, let's embark on a journey through the vineyards where Tasya's Reserve Chardonnay was crafted with passion and dedication.
Award-Winning Excellence
Acknowledged for its Remarkable Quality
Tasya's Reserve Chardonnay has been recognized on the global stage, amassing a collection of prestigious awards that celebrate its outstanding craftsmanship. In the esteemed 2021 London Wine Competition, this exquisite wine earned a well-deserved Silver Medal. The INTERNATIONAL WINE & SPIRIT COMPETITION 2021 honored it with a Bronze Award, further cementing its excellence. Moreover, the Gilbert & Gaillard International Challenge 2021 awarded this wine a brilliant 90 points Medal, a testament to its exceptional quality.
A Symphony of Flavors: Tasting Notes
Unveiling the Elegance within Each Sip
As you pour yourself a glass of Tasya's Reserve Chardonnay 2019, the bright pale straw color beckons you to indulge in its sensory wonders. The complex aromas that greet your nose reveal notes of ripe melon, refreshing citrus, a subtle hint of lightly toasted hazelnuts, and a touch of tropical pineapple. This harmonious blend of scents prepares your palate for the symphony of flavors to come.
Upon the first sip, you'll be delighted by the well-textured palate, where solid acidity gracefully intertwines with a bounty of ripe fruit flavors. Each sip resonates with the craftsmanship of the winemakers, as the wine effortlessly dances on your taste buds. The balance between the vibrant acidity and the luscious fruit notes creates a truly captivating experience, leaving you longing for another sip.
The Inspiration: Anastasya's Legacy
A Dedication to Continual Refinement
Tasya's Reserve Chardonnay carries a special significance as it bears the name of Anastasya, the first granddaughter of our esteemed founder, Mr. Chun-Keung Chan. With the creation of this series of wines, Mr. Chan expressed his deep-rooted aspiration and unwavering commitment to crafting exceptional wines that would stand the test of time.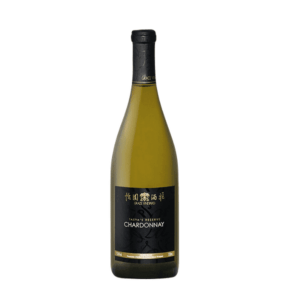 In his quest for excellence, Mr. Chan decided to showcase the unique character of each grape variety grown across our diverse vineyards in China. This led to the deliberate choice of producing single-varietal wines within the Tasya's Reserve series. By focusing on individual grape varieties, the true essence and distinctive qualities of each varietal shine through, allowing wine enthusiasts to fully appreciate the remarkable diversity of flavors.
Indulge in Tasya's Reserve Chardonnay 2019
A Captivating Wine Experience Awaits
Tasya's Reserve Chardonnay 2019 is not merely a bottle of wine; it is an embodiment of passion, craftsmanship, and a legacy dedicated to continuous improvement. From its notable awards to the exquisite tasting notes, every element of this wine has been meticulously crafted to deliver an exceptional experience for wine connoisseurs.
As you explore the depths of this elegant Chardonnay, you will discover layers of flavor that intertwine with finesse and precision. The harmony of ripe fruits, delicate oak, and balanced acidity will captivate your senses, leaving a lasting impression that lingers on your palate.
Indulge in Tasya's Reserve Chardonnay 2019, and embark on an extraordinary journey through the vineyards of China, where tradition meets innovation, resulting in a truly remarkable wine. Raise your glass to toast to the artistry and passion poured into every bottle of Tasya's Reserve Chardonnay, and savor a truly exceptional wine experience.