The Enchanting Terre Di Rai Prosecco Rose Extra Dry 750ml
Imagine a crisp summer evening, the sun setting on the horizon, and laughter filling the air. What better way to celebrate these precious moments than with a glass of Terre Di Rai Prosecco Rose Extra Dry 750ml? This delightful Italian wine is an exquisite blend of flavors, offering a symphony for your senses. With its elegant notes of rose, fresh berries, and wild strawberries, it's a tantalizing companion for any occasion.
The Story Unveiled: A Perfect Harmony of Flavors
Terre Di Rai Prosecco Rose Extra Dry 750ml takes you on a sensory journey that begins with the pop of the cork. As the effervescent bubbles dance in your glass, you're greeted by enchanting aromas that entice your curiosity. Delicate hints of rose perfume the air, mingling with the vibrant scents of freshly picked berries and wild strawberries. This captivating bouquet is a prelude to the symphony of flavors that awaits.
As you take your first sip, the magic unfolds on your palate. The Prosecco's good structure and balanced nature captivate your taste buds, inviting you to indulge in its charms. Its sapidity adds a pleasant zest, leaving a delightful impression on your senses. Each sip is a harmonious blend of fruity sweetness and refreshing acidity, painting a portrait of perfection.
The Makers' Craft: A Fusion of Tradition and Innovation
Terre Di Rai Prosecco Rose Extra Dry 750ml is a testament to the winemakers' dedication to quality and craftsmanship. This masterpiece is crafted using a blend of 90% Glera and 10% Pinot Nero grapes, carefully selected from the finest vineyards. These grapes are nurtured under the Italian sun, capturing the essence of the terroir and infusing the wine with character and charm.
The winemakers employ a combination of traditional techniques and modern innovations to bring out the best in each grape. With utmost care, the grapes are gently pressed, allowing their flavors to shine through. The resulting wine undergoes a meticulous fermentation process, creating the perfect balance of effervescence and elegance.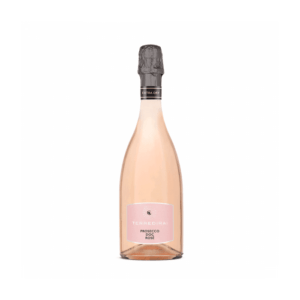 A Versatile Delight: Perfect for Every Occasion
Terre Di Rai Prosecco Rose Extra Dry 750ml is a versatile companion that complements a myriad of moments. Whether you're hosting a lively gathering, celebrating a special milestone, or simply savoring a quiet evening, this sparkling wine adds a touch of sparkle to any occasion. Its vivacity pairs wonderfully with seafood, light salads, and fruity desserts, enhancing the flavors and elevating the experience.
Elevate Your Moments with Terre Di Rai Prosecco Rose Extra Dry 750ml
In a world where every moment is worth celebrating, Terre Di Rai Prosecco Rose Extra Dry 750ml stands as a testament to the artistry of winemaking. With its enchanting flavors, balanced structure, and harmonious nature, it captures the essence of joy and elegance in every sip. Whether you're raising a glass in jubilation or savoring a quiet moment of bliss, this captivating wine elevates your experience, creating memories that last a lifetime. Indulge in the enchantment of Terre Di Rai Prosecco Rose Extra Dry 750ml and let its effervescence transport you to a world of celebration and delight.