Discover the Elegance of Chateau Chantemerle 2014
If you're a wine enthusiast seeking a truly remarkable experience, look no further than the exquisite Chateau Chantemerle 2014. This exceptional vintage showcases the perfect harmony between tradition and innovation, delivering a wine that embodies the artistry of winemaking. At Wine Maven, we are delighted to present this remarkable Bordeaux blend that will captivate your senses and leave a lasting impression.
Unveiling the Essence
Crafted with Passion and Precision
Chateau Chantemerle 2014 is the result of meticulous craftsmanship and a deep-rooted passion for winemaking. The vineyards where the grapes are nurtured bask in the sun-drenched hills of Bordeaux, where generations of winemakers have honed their skills to create exceptional wines. This particular vintage is a testament to the dedication and expertise of the vintners who have poured their heart and soul into every bottle.
A Symphony of Flavors
When you uncork a bottle of Chateau Chantemerle 2014, prepare yourself for an extraordinary symphony of flavors that will dance on your palate. This Bordeaux blend harmoniously combines the noble Cabernet Sauvignon, elegant Merlot, and velvety Cabernet Franc, resulting in a wine that is both complex and approachable. The rich layers of blackcurrant, blackberry, and plum intertwine with hints of vanilla and spice, creating an enchanting melody that lingers long after each sip.
Timeless Sophistication
Chateau Chantemerle 2014 exudes timeless sophistication. Its deep ruby hue invites you to indulge in its velvety texture and captivating aromas. The carefully selected grapes, handpicked at the peak of ripeness, infuse the wine with an irresistible charm that speaks of the vineyard's terroir and the region's winemaking heritage. With each sip, you embark on a sensory journey that transports you to the vineyard, where history and tradition intertwine.
The Art of Pairing
Enhance Your Culinary Adventures
A truly exceptional wine like Chateau Chantemerle 2014 deserves to be savored alongside exquisite dishes. Its versatility allows it to shine alongside various cuisines, enhancing your culinary adventures and elevating every meal. The velvety tannins and balanced acidity make it a perfect companion for succulent grilled steaks, hearty stews, or even a decadent chocolate dessert. The bold flavors of the wine beautifully complement the richness of red meats, while its gentle elegance adds a touch of sophistication to any dining experience.
Memorable Moments
Picture yourself gathered with loved ones, sharing laughter and creating cherished memories. Chateau Chantemerle 2014 has the power to transform ordinary moments into extraordinary ones. Whether you're celebrating a milestone or simply enjoying an evening with friends, this wine sets the stage for memorable moments. Each glass becomes a catalyst for stories, laughter, and heartfelt conversations, creating bonds that endure long after the last drop is savored.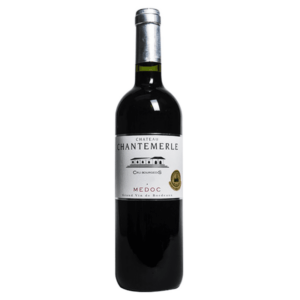 The Legacy Lives On
A Testament to Excellence
Chateau Chantemerle 2014 is not just a wine; it's a testament to the enduring legacy of winemaking. The meticulous attention to detail and the commitment to producing exceptional vintages have made this estate renowned among wine connoisseurs around the world. With every bottle of Chateau Chantemerle 2014, you become part of this legacy, celebrating the artistry of winemaking and experiencing a piece of history in every sip.
Indulge in the Splendor of Chateau Chantemerle 2014
Chateau Chantemerle 2014 is a masterpiece that seamlessly blends tradition and innovation. With its captivating flavors, elegant aromas, and the ability to elevate any occasion, this wine is a true delight for the senses. At Wine Maven, we invite you to embark on a journey of taste and discover the splendor that Chateau Chantemerle 2014 has to offer. Uncork a bottle, gather your loved ones, and create unforgettable moments as you raise your glasses to the timeless beauty of this exceptional vintage. Cheers to Chateau Chantemerle 2014!