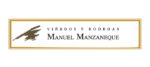 Manuel Manzaneque, actor director and the theatre producer, has already received, among other awards, The Cinematographical Interpretation Award, and the National Theatre Award. Some years ago he decided to return to his roots, where he discovered the art encapsulated within the word of wines. With his mind set on creating an exclusive wine of the very highest quality, he established his own winery in the Sierra de Alcaraz , a place far aside from the traditional Spanish winemaking trails where he creates, with his sons Sofia and Manuel, soulful wines.
In the 2010 edition of Wine Style Asia Award, was held in conjunction with Wine For Asia 2010, celebrated at the begining of October an international challenge with top quality wines for the Asian palate and asian market. It recognised both quality and diversity in the wines selected for this award. MANUEL MANZANEQUE NUESTRA SELECCIÓN has been awarded with the SILVER MEDAL in the 2010 edition of Wine Style Asia Award.
2009 Manuel Manzaneque wins 2 medals at the Best Spanish Wine Challenge of Asia. The wines ESCENA 2004 and CHARDONNAY 2007 from "Manuel Manzaneque" have been awarded with the silver and bronze medals respectively, on the first edition of the best Spanish wines in Asia. Best Spanish Wine Challenge, organized by "Sommeliers International" and "Hong Kong Sommelier Association", was celebrated past 25th – 26th October at Hong Kong. More than 360 wines were tasted by sommeliers, journalists, wine importers and distributors.
The results of the world known contest Decanter World WineAwards 2009 were announced at the London Wine Fair. The wine MANUEL MANZANEQUE NUESTRO SYRAH 2006 was, one more time,awarded with a silver medal.